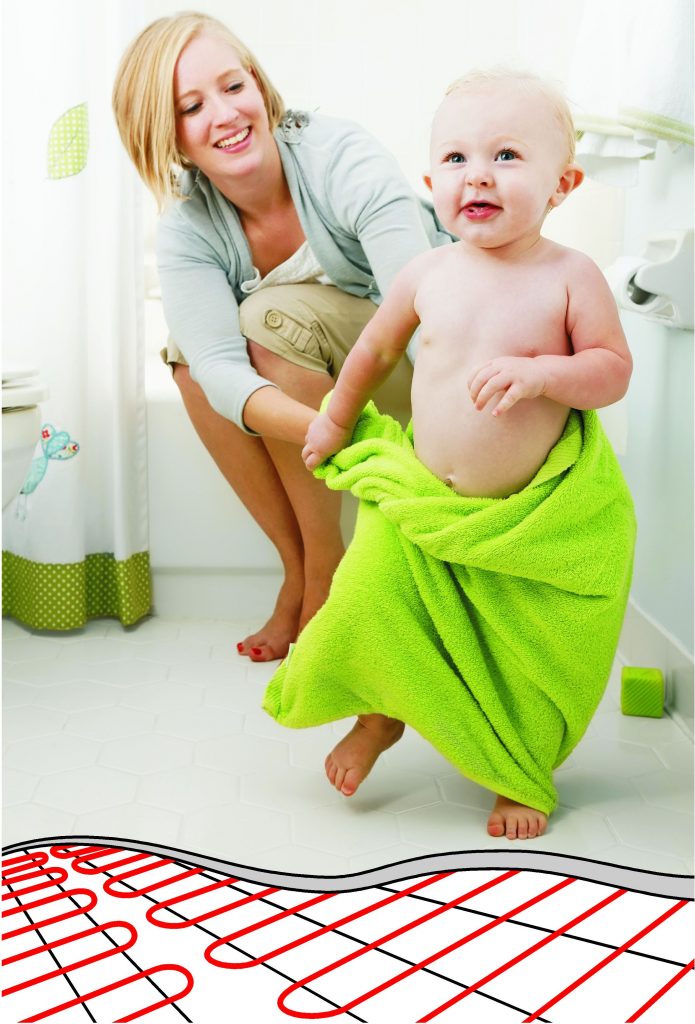 Electrical floor heating
Electrical floor heating can be installed in business and living buildings.
Advantage of floor heating is even distribution of warmth on entire surface in the room, and with this, 100% utilization of energy is achieved. This means saving.
In room with installed floor heating temperature of environment can be reduced for 2 – 3°C compared to classical heating. This means considerable saving of energy. Other advantages of electrical floor heating are: reduced dehydration of air, there is no circulating air, there are no heating elements inside the room, which can take up quite large space. Our experience show, that this is the most comfort type of heating, closest to human's detection of warmth.
Electrical floor heating can be very useful in low-energy houses, where heating losses are very low, so traditional types of heating are out of consideration.
Electrical floor heating is ecological clean and safe. There is no maintenance costs, because there are no mechanical components, which can broke down. Each room has it's own thermostat, so every user can adjust his own temperature as he likes.
All you need for heating one room is appropriate heating cable and thermostat.
Heating cables can be installed with various sorts of paving.
For floor heating we use heating cables type GL with output of 15W/m.
For floors, where there is no height to install heating cables, we use heating mats GM.
Electrical floor heating can be installed as:
basic room heating, which is projected with heat calculation
additional heating for pleasant temperature of surface
Management:
for basic heating, combination of air and floor thermostat is used,
for additional heating thermostat with floor sensor is used, analogue or digital with time settings
Protection:
All our heating installations are grounded on the entire length and additionally protected against electrical shock with automatic circuit breaker for difference current 30 mA.